Opened in early 2007, Meridian Restaurant has earned its place as the Triad's destination for world class cuisine. Inspired by the bright flavors of Mediterranean, as well as local, organic, and seasonal ingredients, Meridian delights customers with an upscale menu served in an atmosphere of casual elegance.
Meridian's private dining space is perfect for your party, whether it is a business function or a personal celebration, we are happy to help create a memorable experience that can also be custom tailored to fit all aspects of the event for you and your guests.
Our event planning staff has extensive experience and the ideal materials to work with—a relaxed atmosphere, distinctive food and unmatched service. Meridian offers the opportunity to choose à la Carte or design your own customized menu. Paired with our award-winning wine list, it's hard to go wrong.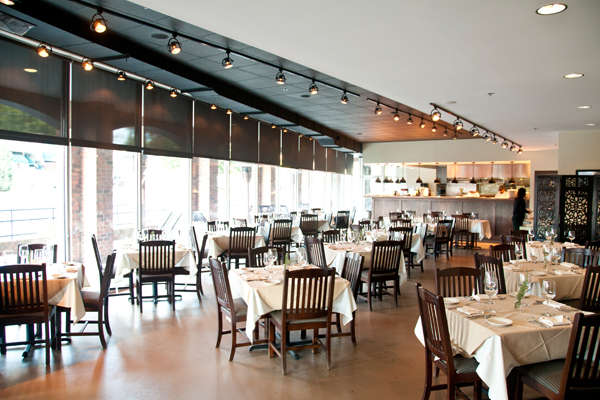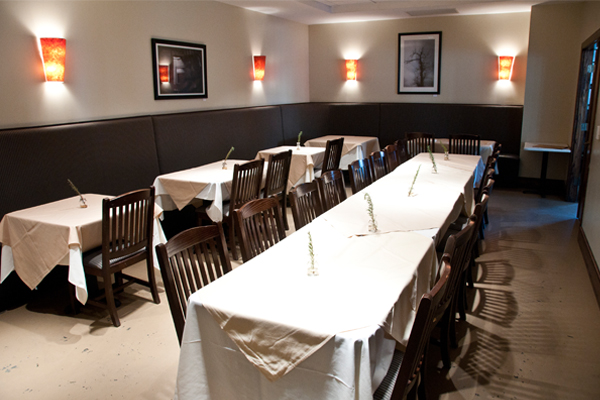 Our smaller private room seats 35 and is perfect for business events or smaller gatherings, the larger room seats up to 100; or for larger parties the entire restaurant is available. Event planners also have the option to reserve the bar area, which accommodates 60 guests, or 35 seated.
Please contact us to plan your next private event.